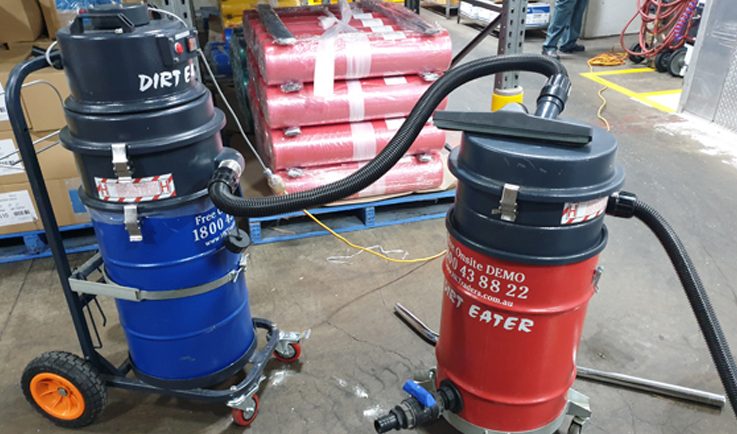 Contaminants, made-up of wet & dry asbestos fibre and dust, are a source of health hazard. Asbestos could be bonded or friable and in form of various types. It can cause lung cancer and lung diseases if not removed while following set processes. It can occur during
(a) maintenance of asbestos cladded systems
(b) demolition activities and
(c) fabrication of parts made of asbestos, during construction.
PROBLEM AREAS
Friable Asbestos Dust Handling Wet and Dry Method
Asbestos removal is critical process. Most of time it takes loger than anticipated time duto handling of Asbestos Dust During and after removal. If asbestos dust is handled effectively, it can decrease the operation time and speedup waste management after removal work.
In case of Wet Methods, wet wipes and wet floor can create hazardous during operations. Handling such contaminated material is not easy and more consumables and time will be used to clean the removal area. If the contaminated waste is handled properly during the operation can decrease hazar risk and increase the productivity.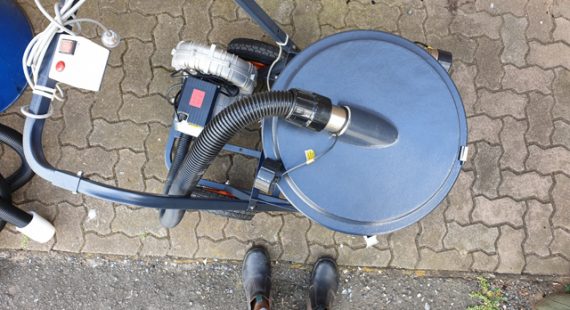 Non Performing Equipment
Most of the time the area of Asbestos removal is huge and a small non compliant commercial vacuum quiped with under size hepa filter wont help speedup the work or complete the work in targeted time. Size of Contaminated dust, big amount and decent suction is required for effectiveness and cleanliness of work. Adding more not performing vacs wont solve the situation and will increase frustration.
Safety First
Most of the time workforce try to ignore the processes dueto non performing Equipment and are forced to use equipment that doesnt not suite hazarous waste removal. This increase risk of failure and liability significantly. Not only risking removal operation but also putting risk on helth of other surrounding workers and environment.
SOLUTION
A Certified Type H Industrial Vacuum Cleaner that uses Plastic Bag(Azzy Bag) to collect contamnated dust, equiped with Over Size HEPA Filter, great suction power, 10M Long hose and Heavy Duty Industrial Tools is an aswer to above problems. A vacuum that works, easy to decontaminate, handles the dust like champion, strong build and easy to move. In Short Durt EATER. Moduler enought to scale up or down when required.
PRODUCT BENEFITS
Lower Operational Cost
Compact Design for "Ease of Manoeuvrability"
Simple to use and maintain
100% Recyclable
Availability of support by qualified personnel to keep the vacuum operational, if & when needed
EXCLUSIVE FEATURES OF
INDUSTRIAL VACUUMS
We have extensive experience in designing and manufacturing industrial vacuum cleaners for liquids, solid, radioactive and hazardous waste management, as well as waste management remodeling. We can construct Industrial Vacuum Cleaners for a range of industry sectors such as Asbestos Removal, Concrete Grinding, Construction, Surface Preparation, Food and Beverages, Paints and inks, Strip outs and Demolition.
TRY IT BEFORE YOU BUY IT
INDUSTRIAL VACUUM CLEANER OPTIONS
Vacuum Cleaners with long hose capability
Fine dust vacuuming with continuous suction
Customised vacuum models & specialty applications
Wet and dry vacuuming
Extra large capacity
Many useful vacuum waste handling options
LATEST NEWS & EVENTS
SUBSCRIBE TO OUR NEWSLETTER & GET THE LATEST NEWS ON TIME