Construction Dust is a general term used to what may be found on a construction site. Construction dust consists of different materials and depends on what phase the construction work is going on. If it's in the beginning stage concrete dust, silica dust, wood dust, contaminated water from previous demolition work can be found on construction site. If the dust is far more extreme, you can find silica, jib, gpsum, wood, toxic fillers, sanding from floor and walls. You can also find paint dust, plaster dust, wood dust, particles of insulations can be found.
In short from beginning till end of the construction project, each phase dust is an unavoidable part of the business process. Construction dust poses great health hazard to the workers and surrounding areas. Construction is harsh environment and most of the time so called "industrial cleaner" won't perform resulting unmanaged dust on construction site.
Construction industry needs a heavy-duty industrial vacuum cleaner with double filteration system, a vacuum that can handle wet and dry dust, can continuously work for more or less 8 hours per day and strong build which can last long in harsh construction environment.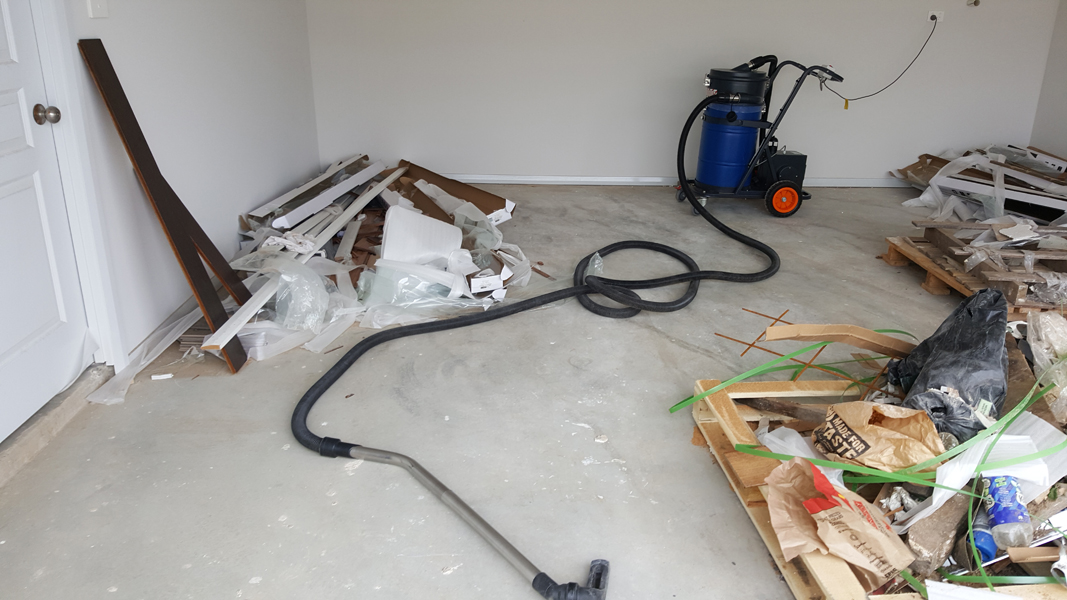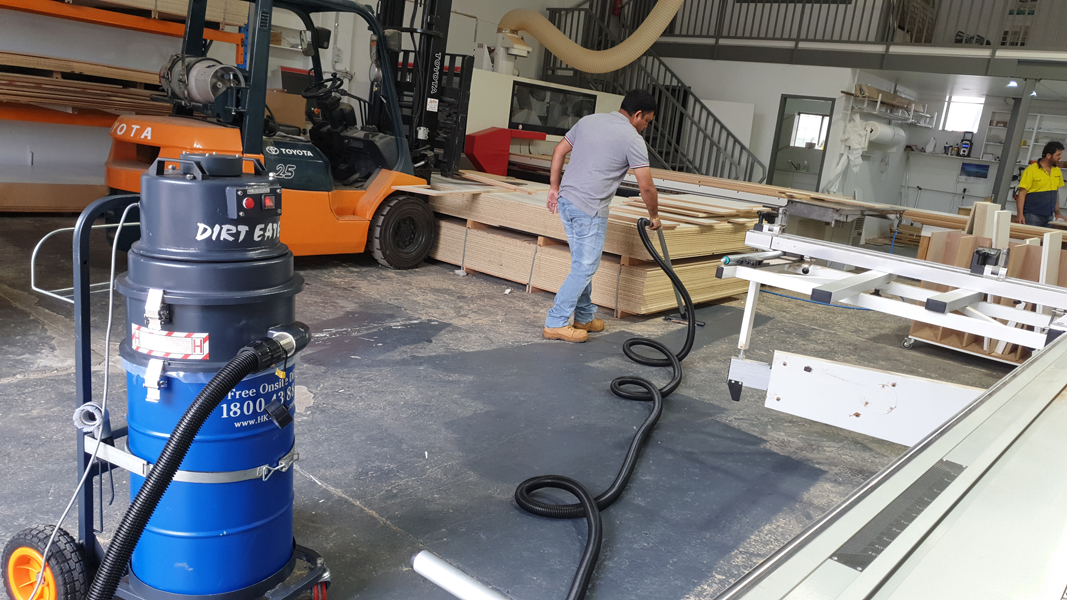 Dirt Eater is Cyclonic Industrial Vacuum cleaner for Construction industry equipped with H14 HEPA filter to handle even ASBESTOS dust just in case. Dirt EATER is perfect industrial vacuum for construction as –
Strong Build made from 2mm think steel parts
Strongest Suction in its class(39KPA*) from 3 Stage American Motor
Aluminium diecast filter section
Fiberglass 66, strong as steel filter plate
Washable multi bag prefilters
10 Meter Long Hose (can be extended to 25Meter)
60Liter waste collection bin
Collects dust in plastic bag or can be used as bagless
Pharma Grade Silicon seals come with life long guarantee
H CLASS compliance certificate to be used in demolition or to remove ASBESTOS
WET AND DRY
Dirt EATER vacuums are result of constant product feature update from client's suggestions and requirements. Many industry leaders have used this product (references can be provided upon request) . Why not try it yourself? Call us today to arrange onsite demo today.
EXCLUSIVE FEATURES OF
INDUSTRIAL VACUUMS
We have extensive experience in designing and manufacturing industrial vacuum cleaners for liquids, solid, radioactive and hazardous waste management, as well as waste management remodeling. We can construct Industrial Vacuum Cleaners for a range of industry sectors such as Asbestos Removal, Concrete Grinding, Construction, Surface Preparation, Food and Beverages, Paints and inks, Strip outs and Demolition.
TRY IT BEFORE YOU BUY IT
INDUSTRIAL VACUUM CLEANER OPTIONS
Vacuum Cleaners with long hose capability
Fine dust vacuuming with continuous suction
Customised vacuum models & specialty applications
Wet and dry vacuuming
Extra large capacity
Many useful vacuum waste handling options
LATEST NEWS & EVENTS
SUBSCRIBE TO OUR NEWSLETTER & GET THE LATEST NEWS ON TIME