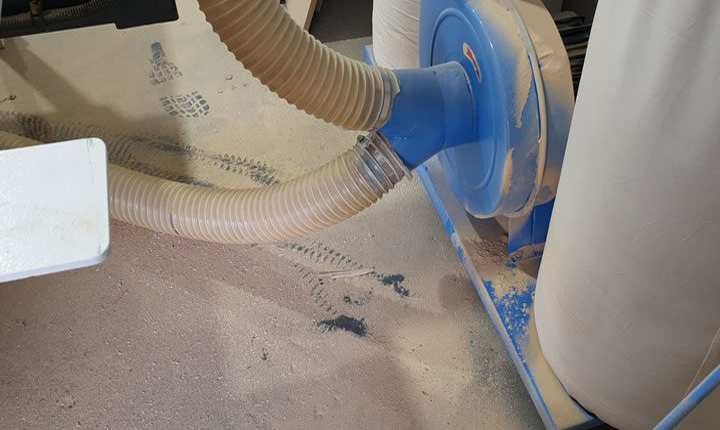 Dirt EATER, The Industrial Vacuum Cleaner that works well in woodworking in construction, sawmill or joinery. A vacuum cleaner equipped with HEPA filter and which has good constant suction power. Also have strong prefilter that won't clog from the huge amount of wood dust.
Unmanageable wood dust is generated across different industries including construction, furniture manufacturing, joinery and more. Wood dust is generated from different processes such as sawing, cutting, sanding, laminating and moulding of different wood types.
A vast variety of timbers used in wood working like particle boards, treated wood, plywood, mdf, soft and hard wood all create different type of dusts.Wood dust can be hazardous to the health of worker and pose small to major health issues to the worker if exposed to the wood dust for a long time.
Handling wood dust is not easy. The wood dust can't be managed by blower, sweeper or broom. Its also not easy to collect and store the wood dust from the working areas specially if its uneven floor and confined space between machines. Wood dust can make workplace slippery and equipment for wood working can be damaged due to residual wood dust accumulation.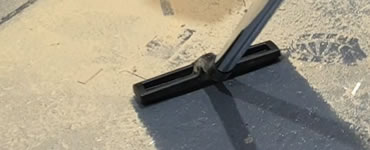 SOLUTION
Dirt EATER is perfect solution for Wood working Industry. Many industry leaders in wood working have chosen Dirt EATER as their primary source of wood dust handling equipment.
Dirt Eater is perfect to handle wood dust from various source because –
Strong 3 Stage American Motor
Engineered Filteration system that will perform despite of huge amount of wood dust, damp wood or different size of wood dust particles.
Uses Plastic Bag to collect the wood dust for easy wood dust management.
60 Liter waste bin can be extended to 210 Liter
10Meter long hose(can Extend upto25 Meter) so vacuum wont follow you when you are cleaning
wood dust.
Heavy Duty, durable and simple design for easy maintenance and rough use.
Washable prefilters and last years before needs to be replaced.
Why not try it by yourself. Call us today for an onsite demo.