CUSTOMIZED INDUSTRIAL VACUUMS
No Obligation & Free Initial Consultation with on site demo.
LEARN MORE
ABOUT US
Industrial Vacuums and Engineering was formed because of a common vision from seasoned business, engineering and safety consultants. The vision is to protect workforce from various industries from Hazardous dust. Make Industrial Waste Management simple and fun and remove any frustration that forces workers to adapt unsafe working methods or by pass safe waste handling methods.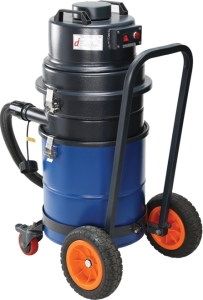 EXCLUSIVE FEATURES OF
INDUSTRIAL VACUUMS
We have extensive experience in designing and manufacturing industrial vacuum cleaners for liquids, solid, radioactive and hazardous waste management, as well as waste management remodeling. We can construct Industrial Vacuum Cleaners for a range of industry sectors such as Asbestos Removal, Concrete Grinding, Construction, Surface Preparation, Food and Beverages, Paints and inks, Strip outs and Demolition.
TRY IT
BEFORE YOU BUY IT
Industrial Vacuum Equipment that is perfect solution for all your dust handling issues.
BEFORE YOU BUY IT
Vacuum Cleaners with long hose capability
Fine dust vacuuming with continuous suction
Customised vacuum models & specialty applications
Wet and dry vacuuming
Extra large capacity
Many useful vacuum waste handling options
LATEST NEWS & EVENTS
SUBSCRIBE TO OUR NEWSLETTER & GET THE LATEST NEWS ON TIME
Construction Waste Management: Types, Causes, and Recycling Strategies The construction industry plays a rapid role in the socio-economic development of any country. This growth has contributed significantly to waste generation. Waste or debris produced during the construction, rehabilitation, and demolition of buildings, roads, bridges, and other structures majorly constitute construction waste. This hazardous waste poses […]
Collecting waste in a large wildlife zoo or theme park without disturbing the animals or visitors is the challenge for zookeepers. They need a selective approach to waste removal that respects the animals' wellbeing and the environment. In a nutshell, they need a solution to optimize waste stream management in a vast zoo or wildlife […]
Crystalline silica is a mineral that occurs naturally at most industrial plants, construction sites, and quarry workshops. Silica is an essential natural ingredient in sand, concrete, stone, and mortar contain crystalline silica and is essential to the production of glass, stoneware, ceramics, slabs, concrete, and artificial stone. Earthmoving equipment tends to contain silica as industrial […]