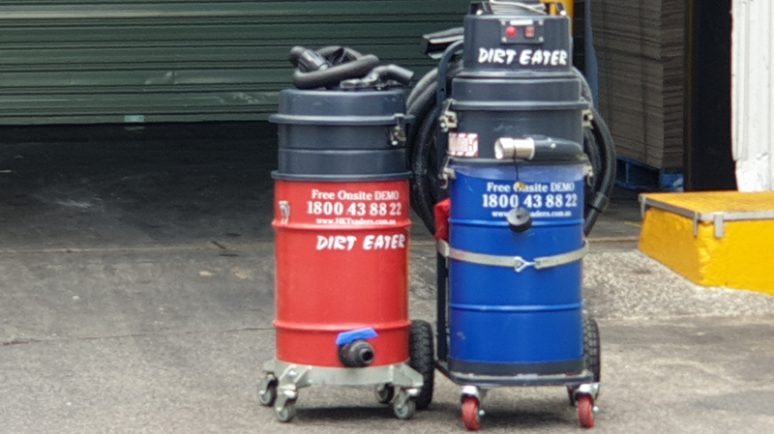 Industrial vacuums plays vital role in profit margin of every Hire company.
Almost every hrie company has a fleet of Industrial Vacuums.
Thats the different story how much they contribute to the profit margin of the business.
Having proper vacuums makes business operation easy and contributes in expanding business.
Contractors are more likely to get other equipment if they get good vacuums.
Kennard is one of the example.
Often down time of the vacuums result in customer dissatisfaction and lose of business.
PROBLEM AREAS
Vacuum that works but doesn't perform
Most of the time due to damaged filters, weak motor, and weak built of the vacuums in Hire Equipment Industry doesn't perform and can't bear the harsh, rough environment. Most of the vacuums doen't work well with other equipment like grinders, drills etc.
Return on Investment
Conventional vacuums are made for one specific dust types and one size doesnt fit all requirements.For instance different filters are required to handle wood dust and concrete dust. Normal Vacs dont have the special types of filter that can handle both type of dust and thus wont work when they are new. In short while spending less money on Standard vacs doenst cost only the cost of the vacuums but also costs opportunity makes customer retaintion hard and lose of busines.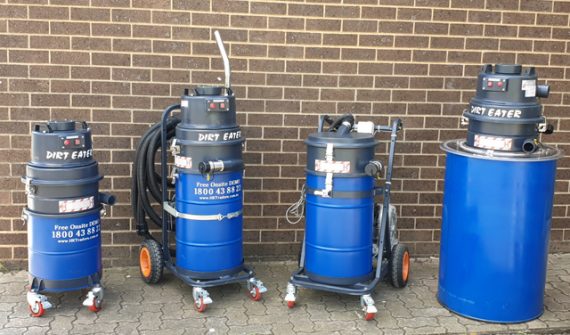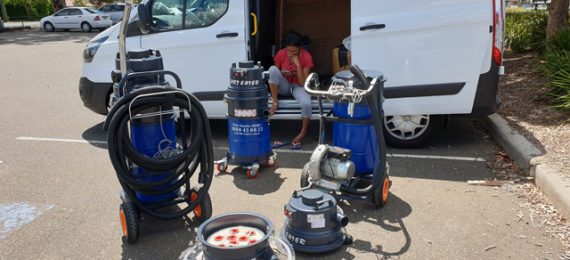 Down Time
Dueto harsh condition, longer working hours, rough use standard vacuums requires dedicated care and a lot of maintenance. Hire Industry donesnt have time for delicate equipment and becasue of that vacuums are not serviced quite often even thought they need attention resulting in pile of non operative machines.
Also most of the time product upgrade and discontinued product range these vacs dont have proper replacement parts and endup in rubbishbin. Costing Hire Equipment companies a lot than just cost of vacs.
User Friendly / Ease of Use
Having longer power lead doenst mean the vacuum will perform and is easy to use. Having a vac constantly behind you just a meter away will decrease the working area. Having longer hose with good suction will reduce the necessity to have vacuums just behind you, less noisey and relaxed working environment. When you provide all of these feature with rought use and easy waste management, you can increase your profit margin, customer satisfaction and set a new benchmark in service delivery.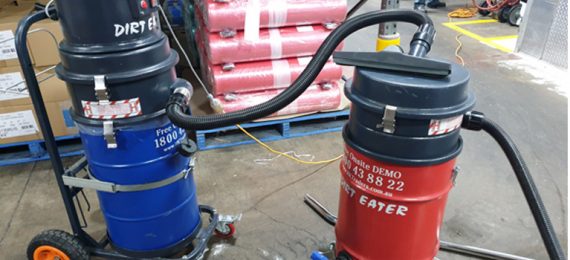 SOLUTION
A Certified Type H Industrial Vacuum Cleaner that uses Plastic Bag(Azzy Bag) to collect contamnated dust, equiped with Over Size HEPA Filter, great suction power, 10M Long hose and Heavy Duty Industrial Tools is an aswer to above problems. A vacuum that works, easy to decontaminate, handles the dust like champion, strong build and easy to move. In Short Durt EATER. Moduler enought to scale up or down when required.